Boys Toys
"The difference between men and boys is the price of their toys." Malcolm Forbes
Please refine your selection
This is where you can change whisky into champagne at no additional charge.
concierge service
Gifts by Mint is here to make your gifting a pleasure
Why choose our concierge gifting service…?
If you require business or corporate gifting service.
If you're buying for several recipients or a large number of people.
If you need to send gifts to multiple addresses.
If you'd like to create bespoke gift boxes.
Make an enquiry
What's in the box
OUR BOYS TOYS BOX CONTAINS SEVEN CAREFULLY CURATED PIECES
A stylish gift box full of indulgent goodies from a tot of whisky to the delicious fragrance of Aqua di Parma Colonia shower gel.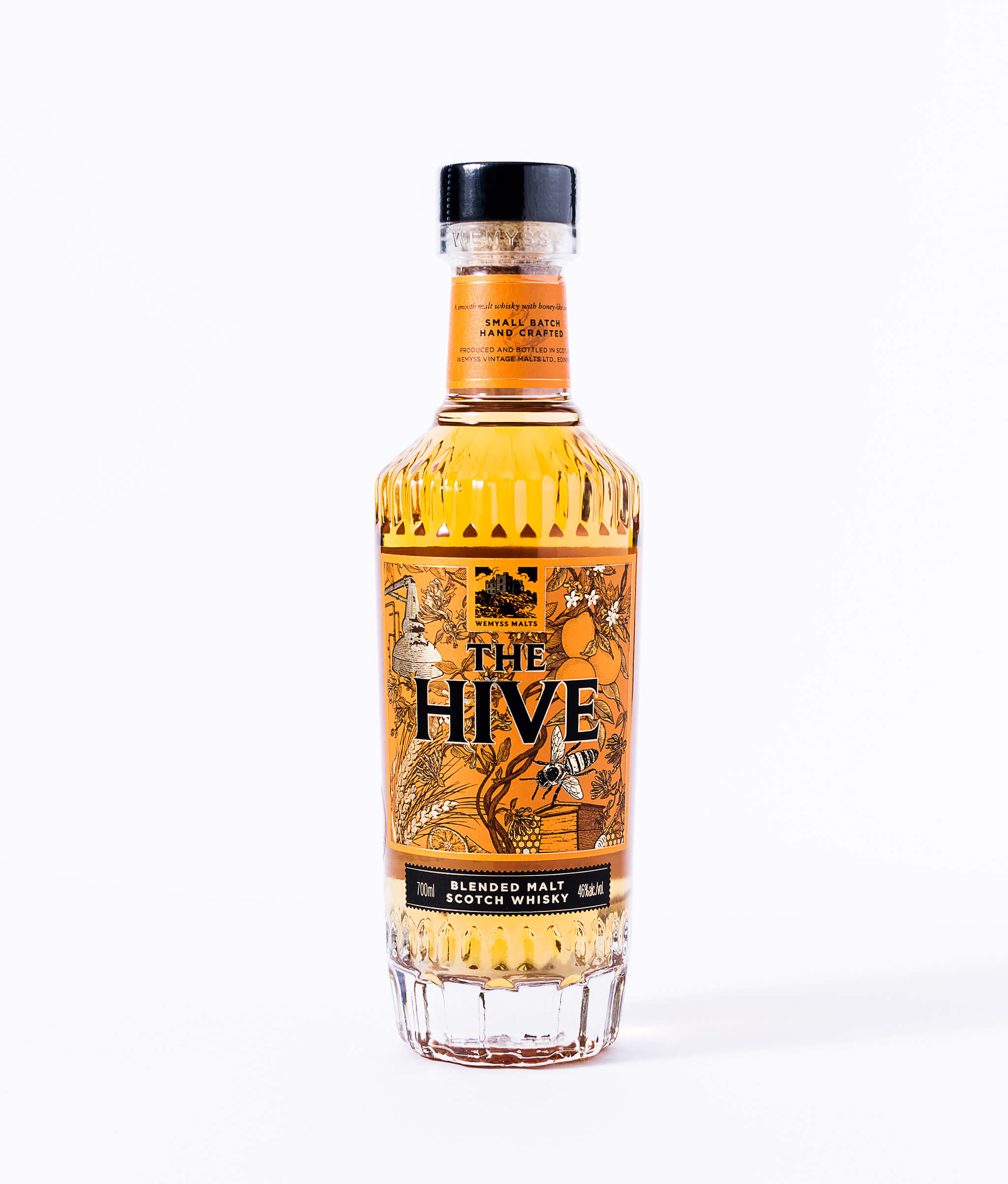 The Hive Blended Malt Scotch Whisky
Why you'll love this whisky
Founded by William Wemyss in 2005, Wemyss Malts takes a careful and focused approach to blending. Using his background expertise in premium French wine making and the family's Scottish roots, William uses only a small selection of whisky from hand-picked casks to carefully craft distinctive and flavourful whiskies. The aim is to always delight whisky drinkers with distinctly flavoured recipes whilst always striving for balance and smoothness.
Union Jack Wireless Charger by Linley
Why you'll love this charger
Power up with this stylish wireless charger that quickly brings your phone to 100% battery. Crafted in wood, the Union Jack wireless charger showcases a classic yet timeless design. Offering Qi-certified fast wireless charging, this device charges a single device at impressive speeds. Founded by David Linley in 1985, LINLEY creates bespoke furniture, luxury gifts & accessories, and interior design that showcase the finest British creative excellence.
Drifter Zebra by Candylab Toys
Why you'll love this toy truck
Candylab has definitely put the cool back into retro inspired wooden toy trucks. In fact we think they're so smart this marque could grace a chic study or cool interior space! The proof of the pudding is in the eating… so pack your bags and let's go on an adventure with the Drifter Zebra. It may look like a piece of art, but this truck isn't afraid to get it's treads dirty. Don't forget your Borneo Adventure Pack which is the perfect addition to any adventure vehicle. Real Waxed Canvas tarp roll, an actual tiny metal shovel in case you get stuck, and some cute jerry cans.
Colonia Bath & Shower Gel by Acqua di Parma
Why you'll love this Shower Gel
Pure Italian essence, Colonia is the result of the perfect blend of Sicilian citrus fruit fragrance, a blend of flower essences skillfully put together using English lavender, rosemary, verbena and Bulgarian rose and the appealing notes of precious woods such as sandalo mysore, vertiver, cedar and ylang ylang. The quintessence of Italian elegance, Acqua di Parma has delivered an unparalleled selection of luxurious fragrances for men, women and the home since 1916.
Dark Sea Salt Caramel Chocolate Truffles by Carbonnel et Walker
Why you'll love these chocolates
The sea salt caramel truffle recipe is a sweet liquid caramel with a hint of sea salt, all captured in a scrumptious dark chocolate shell. An explosion of silky smooth caramel. A truly divine and indulgent caramel experience. Founded in 1875, Charbonnel et Walker is one of Britain's first and finest chocolatiers. Particularly renowned for their dark chocolate, made from the finest dark couverture, the result is a decadently rich taste and an unforgettable experience.
8oz Hunter Flask with 4 Cups by Ettinger
Why you'll love this hunter flask
This elegant tan 8oz stainless steel round flask is wrapped in luxurious and durable goat leather to keep your fingers protected from the cold metal. Share your favourite tipple with your friends, each cup can hold up to 30 ml of fluid and the whole flask can take up to 227 ml of fluid. Take the flask on a fishing, hunting and skiing trips as well as festivals and days out in the nature. Founded by Gerry Ettinger in 1934, the company is still family owned and run by his elder son, Robert Ettinger. They are one of the few remaining British luxury leather goods companies still manufacturing in the UK and pride themselves on designing and handcrafting only the finest leather goods.
Flavoured Toothpicks by Daneson
Why you'll love these toothpicks
They may have the conventional design of traditional toothpicks, but these small wooden spears are definitely a cut above. Made from premium American-milled white birch wood, and quirkily flavoured with all-natural ingredients which include a Single Malt, Bourbon, CinnaMint and Mint. The range of flavours in this four-pack will leave you refreshed following any meal.
Tasting notes
A perfect marriage of sweet, light Speyside signature malts and a base of unpeated core malts expertly blended to bring out the rich scents and flavours of honey and fruit. Golden bronze in colour, the nose is rich and luscious, with heather-honey and dried fruits marinated in orange liqueur, along with warm woodiness and orchard fruitiness. The palate is honey glazed spiced apples. Dessert spices intensify with water, when sweeter notes are revealed.
Free delivery in the UK
Wherever possible next day delivery is included. This is part of our service to you.
Only the finest brands
Each supplier has a common thread, that of unparalleled excellence and quality.
Peace of mind
We unconditionally guarantee the presentation and quality of our gifts upon delivery.
Man of Good Taste
"My tastes are simple: I am easily satisfied with the best."
Winston Churchill
Shop now
Man of Good Taste
Gentleman's Gym
"Whenever I feel the urge to exercise, I lie down until it goes away."
Mark Twain
Shop now
Gentleman's Gym