Baby, Bear & Bubbly
"A grand adventure is about to begin." from Winnie the Pooh, A.A. Milne
Please refine your selection
This is where you can change whisky into champagne at no additional charge.
concierge service
Gifts by Mint is here to make your gifting a pleasure
Why choose our concierge gifting service…?
If you require business or corporate gifting service.
If you're buying for several recipients or a large number of people.
If you need to send gifts to multiple addresses.
If you'd like to create bespoke gift boxes.
Make an enquiry
What's in the box
Our Baby, Bear & Bubbly hamper contains SIX carefully curated pieces
This delightful gift hamper to welcome a new baby works perfectly for both baby boys and baby girls. There's a glass of Champagne for Mum and Dad too.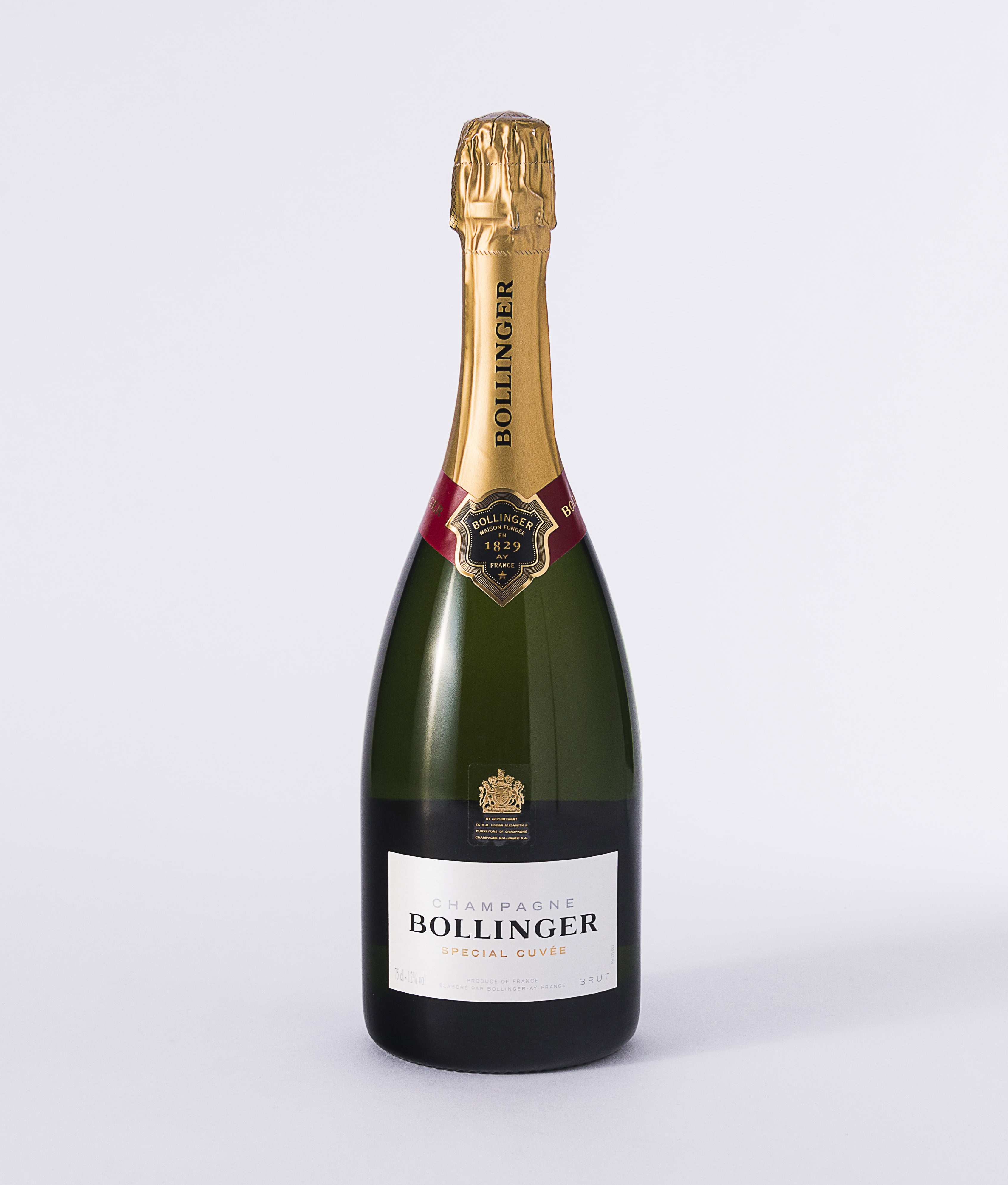 Bollinger Special Cuvée NV
Why you'll love this Champagne
Since 1829, Bollinger has been producing great champagnes with a powerful, sophisticated and complex style, and Madame Lily Bollinger, who died in 1971, was the wine's greatest international ambassador. Once, when asked how she enjoyed her Champagne, she replied, "I drink it when I'm happy and when I'm sad. Sometimes I drink it when I'm alone. When I have company I consider it obligatory. I trifle with it if I'm not hungry and drink it when I am. Otherwise, I never touch it - unless I'm thirsty."
Sedona Teething Ring by Grech & Co
Why you'll love this teether
Grech & Co is also a Danish company, and their brand is designed around sustainability, with the ethos that their products should be designed to reflect the beauty in nature and also help to keep the planet in good condition for the future generations. FDA approved, this teething ring is made of raw untreated beech wood, which can be maintained with natural oils, and 100% natural rubber, free of any chemicals like BPA or phthalates. Designed to be visually stimulating for little ones, and improve hand-to-eye coordination, it offers a gentle rattle sound whilst helping sooth the gums of teething little ones.
Sheepskin Pram Shoes by Celtic & Co
Why you'll love these pram shoes
Made in Britain by Celtic & Co from 100% British Sheepskin, these pram shoes are adorable. Hand made in pure sheepskin for indulgent comfort that's extra gentle on baby's skin, these flexible shoes combine luxury with function that new parents will truly appreciate. The perfect way to welcome a new baby, these sheepskin pram shoes provide cocooning warmth around the home and on those exciting buggy adventures.
Oxford Teddy Bear by Merrythought
Why you'll love this bear
Crafted in the UK from wonderfully soft, rich golden mohair, Oxford Bear's pleasantly plump shape and characterful kind brown eyes are guaranteed to warm hearts across the generations. His colours coordinate perfectly with dark sand wool felt paws and a splendid blackberry satin bow to finish. Each Merrythought bear is presented with a smart drawstring bag, to help keep your new best friend clean and dust-free. Suitable for children over 36 months. Please remove all tags and accessories before giving to a child.
Belita Bodystocking by MarMar Copenhagen
Why you'll love this bodystocking
MarMar Copenhagen is a company centred in sustainability. The premium Danish brand is dedicated to sourcing the highest quality materials from responsible and ethical sources, and each piece is designed to be timeless, inspired by nature and the Danish essence of 'Hygge'. This body for new-born babies is beautifully soft, and is designed to be easy fastening, with both push buttons and tie-fastening. MarMar's signature Modal fabric regulates absorption and releases moisture, helping to keep little ones temperature regulated naturally.
Aiko Hat by MarMar Copenhagen
Why you'll love this hat
Made of the same soft modal fabric, this little hat also has the same properties as the body and is just as soft and stretchy, completing the set and providing a perfect fit.
Tasting notes
A complex and aromatic taste with biscuity notes combined with hints of white fruit, the velvety bubbles create a rich and full-bodied palette. To enhance its unique style, bouquet and aromas, Special Cuvée is best served between 10 and 12°C. You can enjoy Special Cuvée immediately or choose to age it in your cellar.
Free delivery in the UK
Wherever possible next day delivery is included. This is part of our service to you.
Only the finest brands
Each supplier has a common thread, that of unparalleled excellence and quality.
Peace of mind
We unconditionally guarantee the presentation and quality of our gifts upon delivery.
On Sale
Hello Mummy
"Motherhood: All love begins and ends there."
Robert Browning
On Sale £100.00 Regular price £145.00
Shop now
Hello Mummy
On Sale
Good Vibes
"Almost everything will work again if you unplug it for a few minutes…Including you."
Anne Lamott
On Sale £100.00 Regular price £195.00
Shop now
Good Vibes